By Kathryn Severns Avery

When my husband, Chris, and I took a vacation in 2013 to Rockland, Maine we had no idea the trip would change our lives. We fell in love with the city, the residents and visitors we met, and the exquisite beauty that is uniquely Maine's.

Chris was still working and at 68 he was the oldest person in the office – old enough to be the father and even grandfather of some of his coworkers. While at lunch several months later, his boss asked him "So, have you thought about retiring?" To be honest, the thought had never before crossed his mind. But a seed was planted.

I am 11 years younger and was still working in my own design and home staging business. My work provides an opportunity to combine the things I love: design, psychology, personal empowerment and creativity. When Chris brought up the idea of retiring, I wondered, "How will this affect my life and business? " Of course, I knew there would be changes. But I had no way to know how profound and difficult some of those changes would be.

In 2014, serendipitous events allowed us to purchase and renovate an 1891 sea captain's house in Rockland's south end which we thought would be a great place to spend time in retirement. Chris made the decision and our countdown to retirement began. During that year we developed a plan and discussed, sometimes heatedly, what we wanted retirement to be like.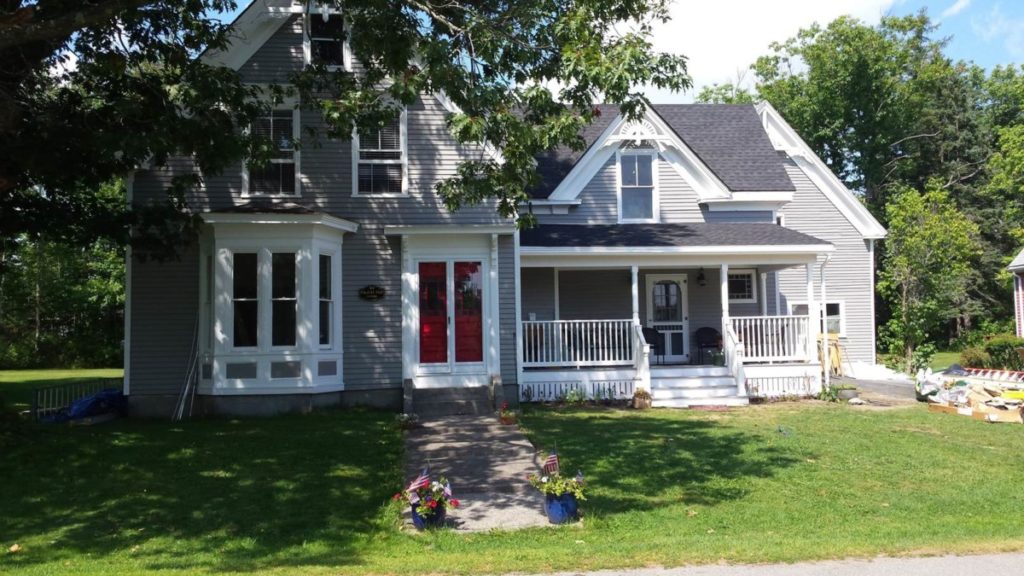 Immediately after Chris's retirement party in April of 2015, we set off for our home in Rockland armed with what we believed was a well-thought-out plan, an over-packed car, and two protesting cats.

Sounds easy, right? Did I mention that it took me three months of working 8 to 12 hour days, seven days a week, to prepare for the transition? I was so exhausted and stressed out I developed a raging bladder infection that would take three months to subside. But wait, there's more. The night we arrived in Rockland, I ended up in the ER at 1 a.m. with a stress-induced, irregular heartbeat. So much for a relaxing start to retirement!

What about that well-thought-out plan? There were so many factors we didn't know to consider it was practically useless. We spent that first year in a trial by fire discovery of what the transition from working to not working is really like. We discovered we were woefully unprepared for the emotional crisis that loss of work identity and relocation can precipitate.

Because the effects of the "Age Wave" of baby boomers retiring are only now beginning to ripple through society, a dialog about what is really needed to prepare for this next phase of life is crucial. Resources to plan for the non-financial aspects of retirement, while increasing, are few and far between.

After our experience, I spent the next year researching and writing a book, a life planner, and discussion guides to help fellow baby boomers successfully navigate one of the biggest life changes they will encounter – retirement.

The Your Countdown to Retirement blog shares non-financial information that I, and others planning for retirement, have learned and continue to discover. My goal is to research and create posts that educate, inform, uplift and empower baby boomers to be savvy as they create meaningful and fulfilling retirement experiences.
For some, retirement is enjoyable and allows the pursuit of leisure activities and unexplored interests. For others, it is a lonely time spent filling endless hours. What makes the difference? I welcome the opportunity to hear what you have learned as you plan and implement your countdown to retirement. Contact us, or visit us at the WNFB Life Planning Center.